Thanks to a reader who sent a link to a fascinating blog which publishes this photo: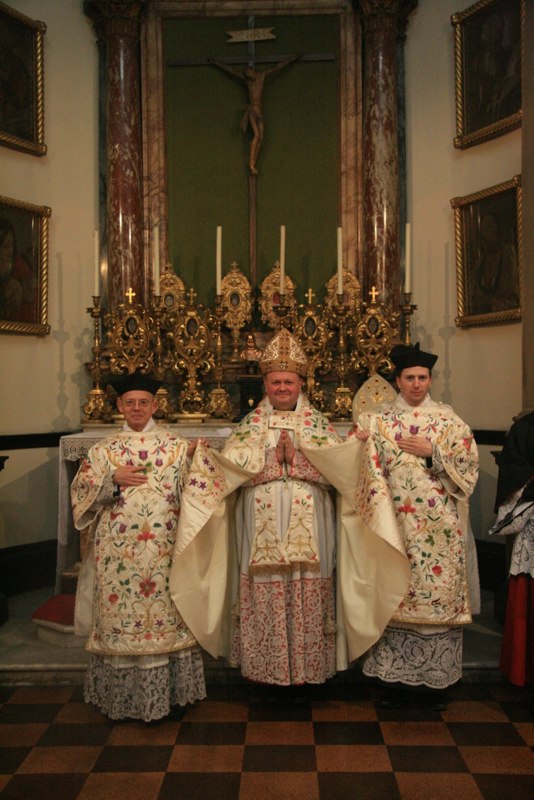 Image © traditionalcatholic.org.uk
Apparently this is the Benedictine Abbot of Farnborough, England, Dom Cuthbert Brogan, out for a rosary walk at the Brompton Oratory in London. Is he a bishop also? If not this is quite extraordinary.
The blog that posted it is well worth a visit

here

.

Apparently it compares the Abbot above with the Abbot below. They sure both dress well.